One of Rob's favorite Christmas traditions is going out in the forest to find the perfect tree to cut down for our home. My sister and her new baby were staying at our house for my Dad's birthday dinner, so we decided to do some shopping while Rob set off to find the perfect tree. He took Samantha and Hunter along with his brother and his Sister's family. They had a great time and I think they found a good one.
Sunday Rob put on the lights, and the kids got to work decorating their tree.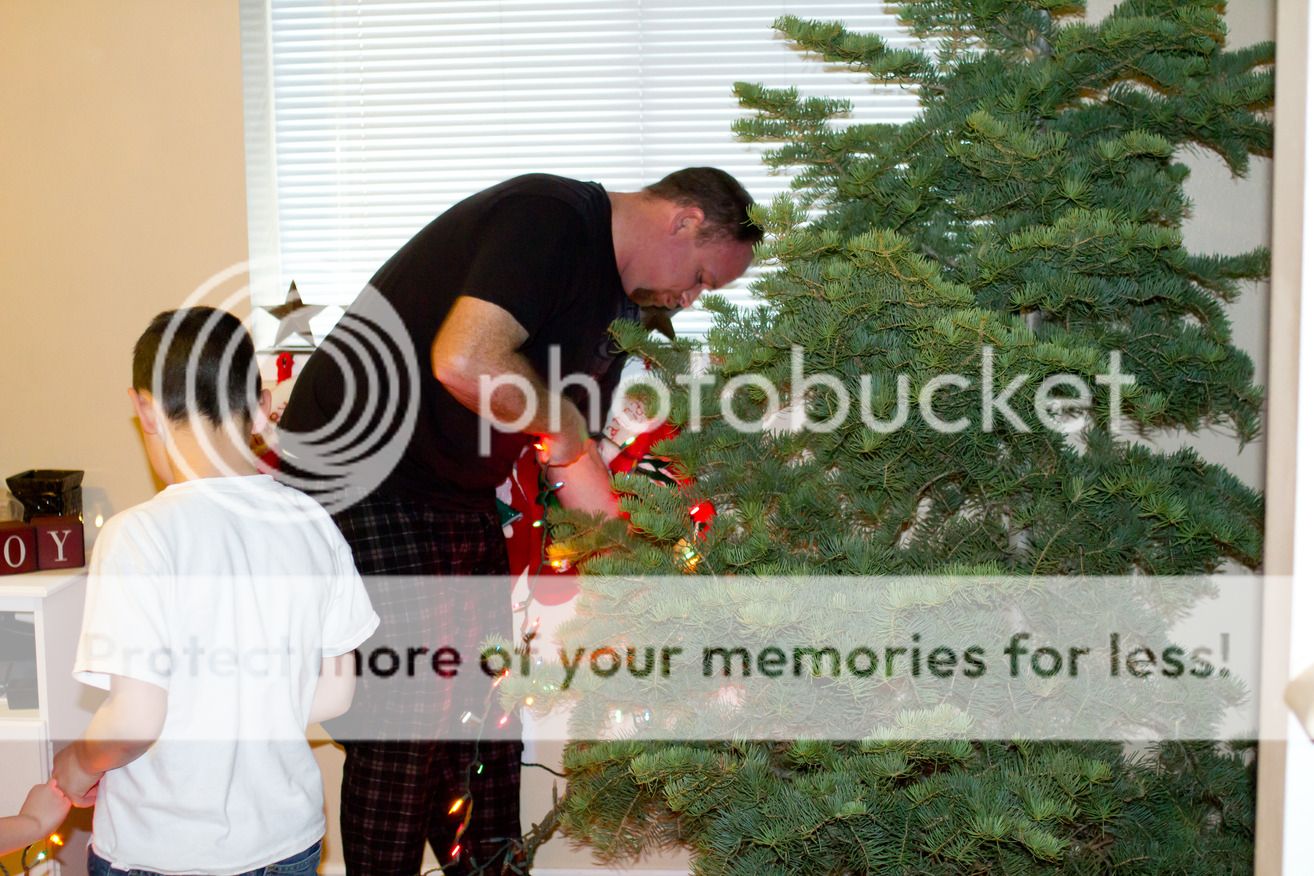 This year we made the glitter bulbs to go with our special ornaments, and the ornaments they've made at school.
We are all in love with our tree downstairs in our makeshift Christmas corner.
We also have a tree upstairs in the living room, lovingly referred to as "My Tree".
I have been trying to convince Rob every year after Christmas to buy a fake tree, but since he wants a fresh cut tree he was never on board. When my parents moved they decided they didn't want the hassle of putting up their big tree every year so they gave it to us, and then Rob couldn't say no any more.
So now we get to have two trees every year.
I have been collecting the perfect ornaments for the last 5 years, and with the addition of my
homemade glitter ornaments
this year, I am happy to say my tree is perfect!! I love it so much!!
Hunter was a little worried though that Santa wouldn't know what tree to put the presents under, so he wanted me to take mine down before Christmas. I assured him that Santa was a very smart guy and he would know exactly where to put the presents.