The weekend before Thanksgiving (I know way behind) we took the kids to see Disney on Ice in Salt Lake. I was lucky enough to win tickets from the lovely
Kathy over at Danish Mama
, and the kids were so excited!! Our seats were perfect, we were in one of the corners and high enough up we could see everything perfectly, it was the best.
Of course the girls and I loved the princesses, and I really loved that the majority of the Princess act was Belle and the Beast. The boys said they were very thankful the princess were only one act.
Another favorite were the Incredibles which may have had more to do with Jack Jack peeing on Edna Mode than any of the other tricks they did.
I only wished they would have done more tricks, but as I talked to Rob we decided they probably do all of the tricks they know they can land every time. After all nobody wants to traumatize a child when their favorite character is carted off the ice on a stretcher.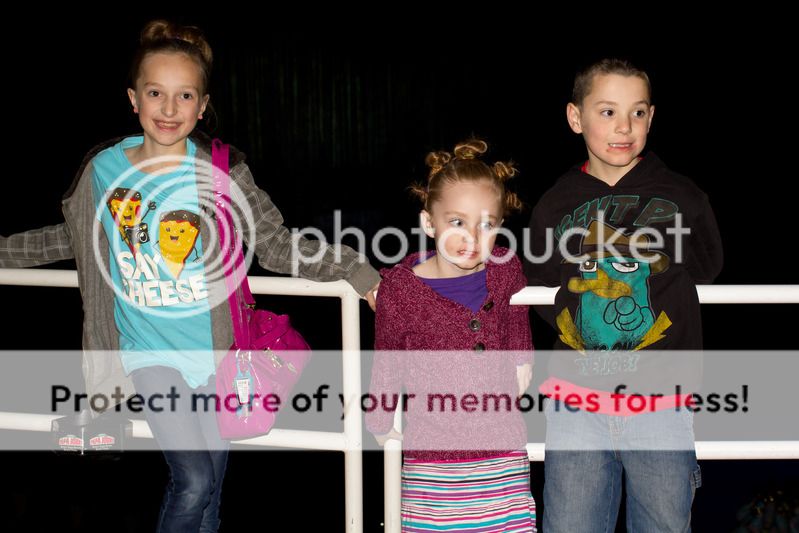 It is safe to say we really had the best time, despite the annoyed look 2 of the 3 have, that is for their mother and her request for yet another picture.
Thanks again for the tickets Kathy!!!