S
aturday morning we woke up to snow
, we were all so excited so of course our activity for the day was planned, we were going sledding. There was not enough snow in our mountains for sledding so we drove down to Fairview, they already had snow on their mountains so we figured this new storm would create some perfect sledding hills. We were not disappointed and found the perfect place to sled, there was one other truck there but they were off snow shoeing so we had the entire hill to ourselves.
The entire time we were sledding Hunter would haul the tube up the hill slide down and then repeat until we had to drag him off the hill because it was getting dark and we needed to head back home.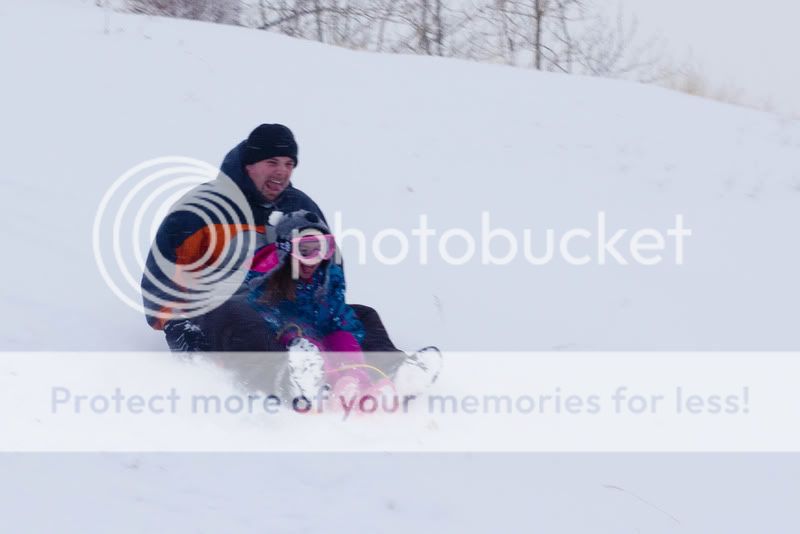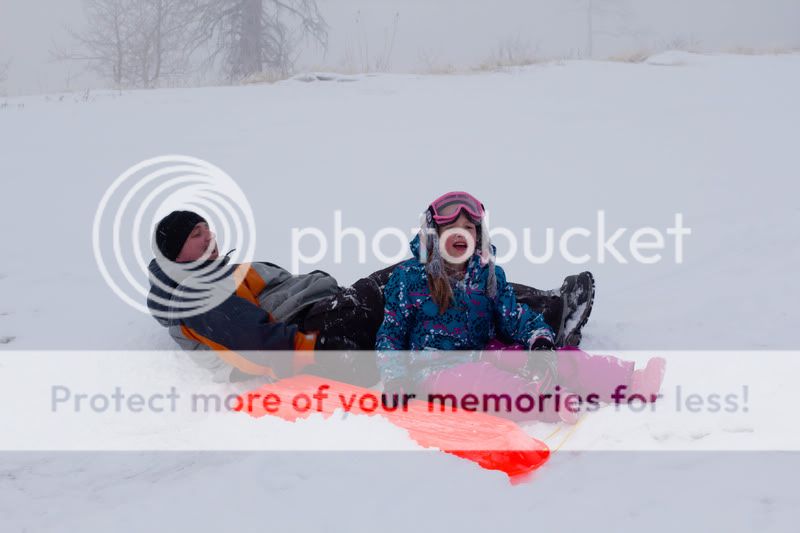 Samantha stuck mainly to hauling the orange sled up the hill. Rob tried to go with her once and Samantha ended up with her face covered in snow, that was the last time he was allowed to ride with her.
I tried going with her once and we hit a bump, her head smacked my jaw, and for a minute I thought it was broken. Thankfully it is not broken just very sore.
Last year when we went sledding
it took a bunch of convincing and a bit of forcing to get Hannah to try sledding, she also didn't love having to climb back up the hill to go again. It is amazing what a difference a year makes, the minute her snow clothes were on she took the purple sled and started climbing the hill and sliding down all on her own.
After my one trip with Samantha I figured going down smaller hills with Hannah was a lot safer.
It was beautiful and peaceful up there, the only sound was our laughter. I love moments like these when I feel like I am getting a glimpse at what Heaven will be like. I sure do love my little family and all of our weekend outings together.